Sunday
One early evening in the autumn of 1996, Sarah Sands (now editor of the Today Programme, then deputy ed of the Daily Telegraph) rang me up and offered me almost my first ever reliable income, certainly my first as a writer: how did I fancy being the Telegraph's first agony aunt?
I laughed so much I fell off my chair.
"Don't do it," my wonderful literary agent and close friend, Gina Pollinger, advised.
"Don't do it," her husband Murray, also a very well-respected literary agent, said even more authoritatively.
"Don't do it," Shaun said. "You're a novelist."
I admired all three of them hugely.
So I did it.
The Telegraph sent Cassandra Jardine to our Vicarage: a respected journalist; someone I'd looked up to and known slightly as a Cambridge legend when I acted in Footlights as a schoolgirl. Cassandra asked me what hardships I'd suffered, to qualify me to talk about other people's.
None.
I honestly couldn't think of any. Not a single one.
Nothing in my life had ever gone wrong. (Apart from marrying a clergyman and having no money. But since we still had no money at the time of the interview, I had no idea that life could be different.) It took all of Cassandra's skill to prise out of me that I'd had more miscarriages than I could remember.
Within weeks we could afford food, and life truly lacked for nothing.
Half a year later, I was never able to say that again. I'm not sure I'm better equipped to be an agony aunt, but I certainly now understand how much pain there is in many people's lives.
Most of my friends' challenges are far tougher than anything I could cope with:
One dear friend has a fabulous job, lots of money, two homes to die for... and no one to love or share them with.
Another has gifted and successful children, a gorgeous home and impressive career... and a marriage which itself causes great suffering.
Yet another has inherited a wonderful estate to run, with a loving marriage and two very happily married children living nearby with their children... and their two siblings long in the grave.
Cassandra herself left behind her five children when she succumbed to cancer some years ago.
We were never promised a rose garden. Unless we die after a brief and happy childhood, we are likely experience suffering.
What is amazing me this glorious Sunday morning is the balance of joy that remains.
Our daughter has been so ill she couldn't function for many years, her life wasting away for want of treatment... and today I go to visit her in the best mental hospital in the country.

For the best part of the year after we lost our home, we sometimes didn't know where we would sleep the next night... and now own our own home which earns a living for us.

I spent twenty silenced years, unable to do what I was called to do. If you have never watched yourself fail at what you knew God wanted you to do this agony may sound nothing… But the satisfaction, fulfilment and joy which wakes me smiling, from the few hours' sleep this morning since checking every last comma of my next novel (out in weeks) will keep me smiling long beyond this year and into writing the sequel.
I doesn't always work out, I know. Sunday Worship was led, this morning, utterly beautifully, by a clergyman who has lost his wife.
But it sorrow can turn to joy in the morning, all the sweeter for the night.
Do you like the autumn flowers, above, that my friend Sarah sent to Bink two days ago?
And these, below, are the ones I sent her the week before, still alive in her room:
And here are the flowers Shaun gave me on Friday, before going away for a week.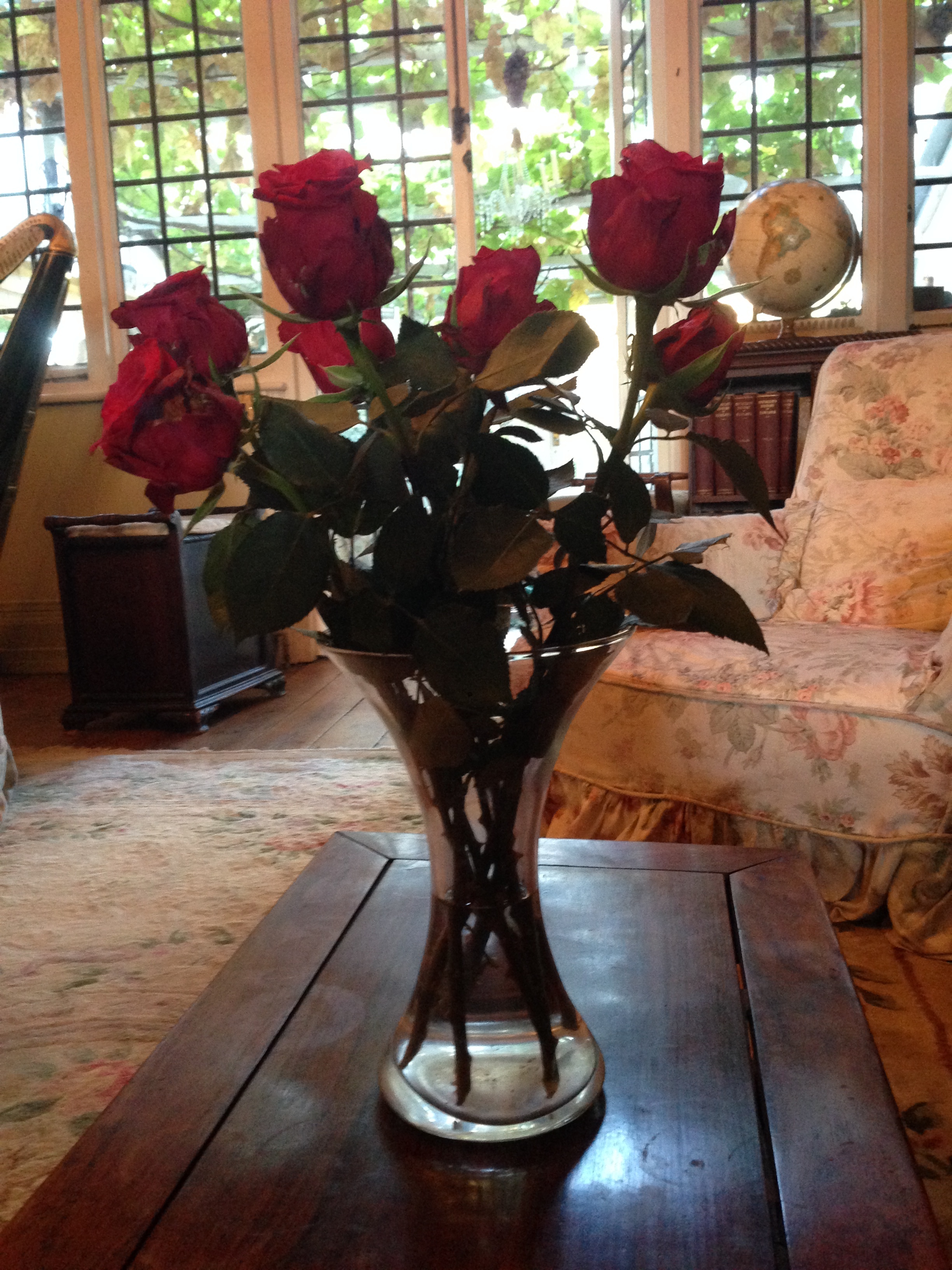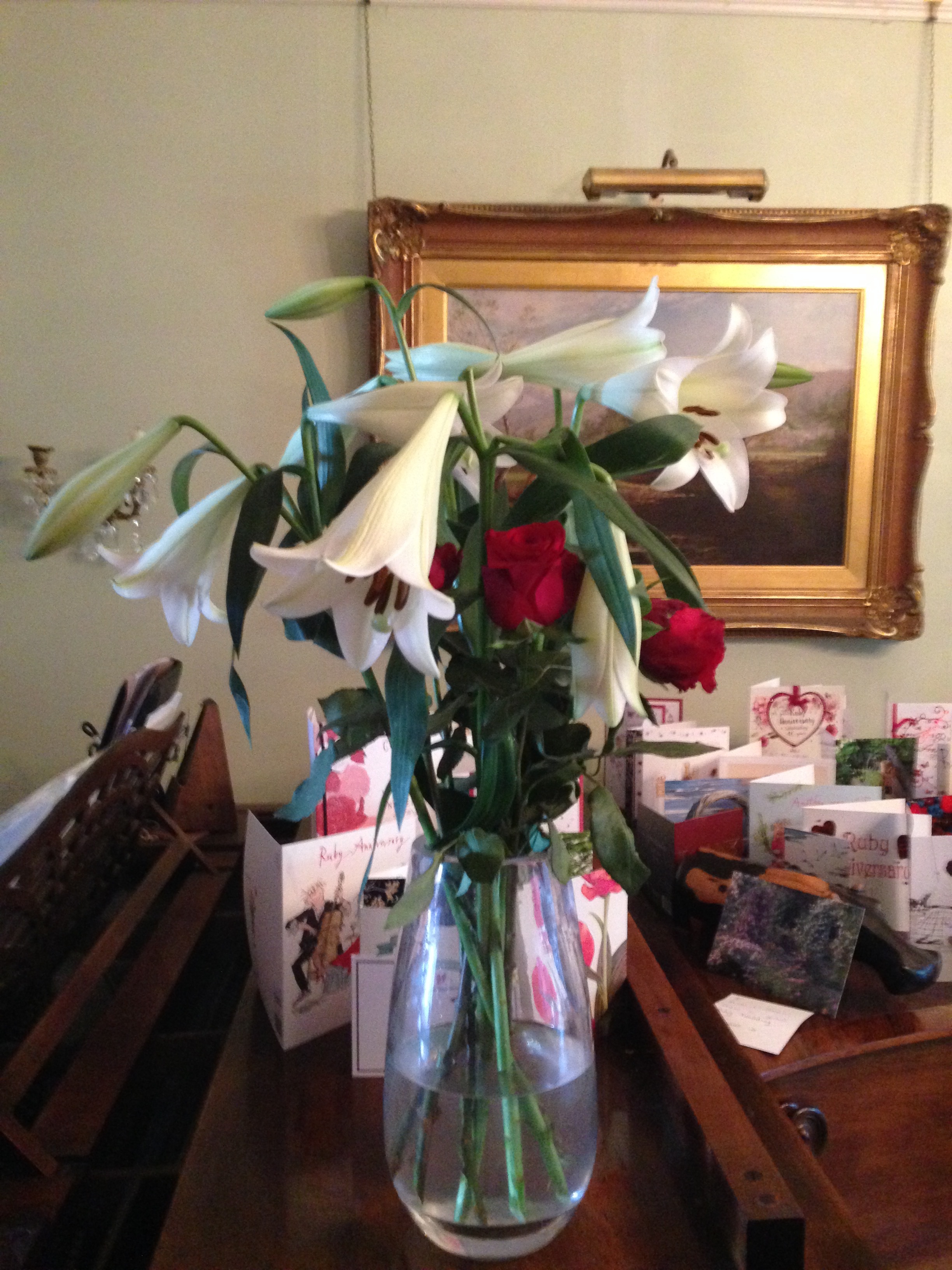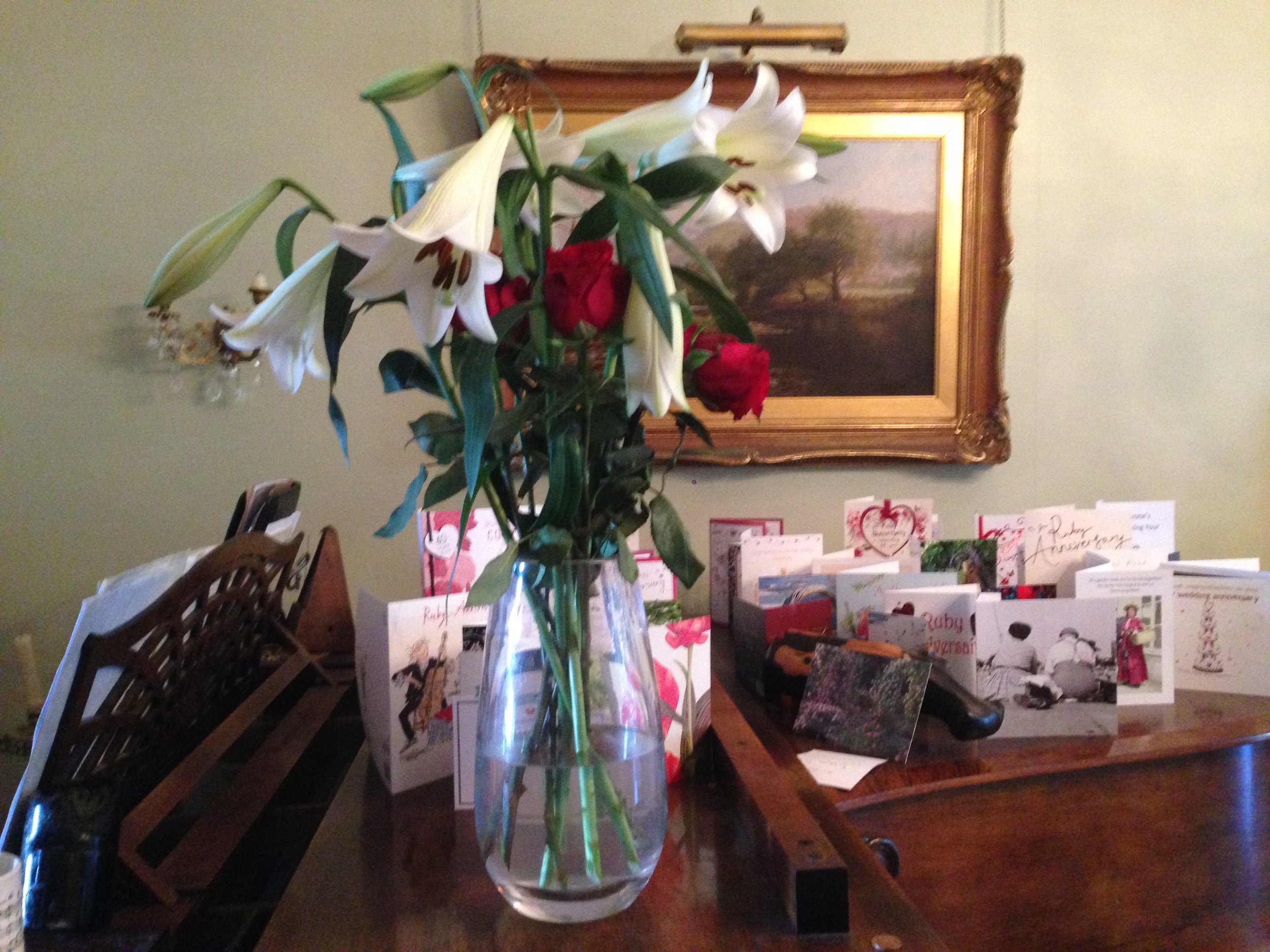 (I do hate him going away. But sometimes, just sometimes, God makes our wait worthwhile…)