Summer 2005
By midsummer Shaun's employing church was no nearer solving its legal requirement to house us. And our rented accommodation was almost at the end of its term.
Unusually for the CofE there was no shortage of money. But the will wasn't there. The vicar was right to have recognised his need for Shaun on his team. But he had failed to explain this need to his congregation. And as he had considerably less brain (which was why he needed Shaun) and a very great deal less money (he was only the vicar) than a number of powerful personalities in his flock, he wasn't in charge of much. Neither church nor budget.
One way to cope with feelings of inadequacy is to bully those under you. And one of those under him now, was me: we had given up our home on the assurance that we would be provided with another. By trusting, we had put ourselves at the mercy of others.
All the affordable suggestions I put forward – if the church invested differently and rented instead of buying, we could be housed easily – were ruled out. Partly on principle, see above. And partly because the vicar couldn't understand the arithmetic. See above.
So Shaun himself was tasked with the impossible: to find a house, within the budget and the city, large enough for his family.
After months of viewings – he was visiting houses most days, as well as fulfilling his work commitments – each emphasising more than the last the inadequacy of the sum agreed, he found a house with the specified number of bedrooms.
I was too demoralised to view it. If we had no choice, what was the point? I was teetering on the abyss already. Adequate unto the day would be the evil thereof: I knew I'd cope better if I faced it when we had to move, not before.
With more cunning than compassion, the church's administrator tricked me into seeing it. I went up into the bedroom that was to be ours – windows just below the ceiling, as in a prison – and sat on the bed heaving in despair. The kind old lady selling stayed tactfully downstairs. Shaun came up, put his arms around the wreck that was now his wife and promised me we needn't live there.
But what alternative?
I could only think of one thing. I would have to move back to my parents'. I could not hold onto my increasingly struggling sanity, continuing to care for my family, if I stayed where I was, feeling so bullied and manipulated.
I could bear the burdens God Himself put on me. Not more.
Better leave, than drown in the deep despair opening up beneath me. Shaun would have to find work elsewhere. We would be together again when he could.
It was Bink who had the moral courage to write to the Parochial Church Council.
"If you buy this house, you will split my parents," she told them. "My baby sister Rosie will lose either her mother or her father."
You think this might ring alarm bells? One of the first requirements on a church minister is to model family life.
The letter never reached its intended recipients. The vicar shared it with his churchwardens. All three agreed to ignore it.
I draw two lessons.
However the dæmons torment her, Bink is still the dear, true, indomitable Bink. Sometimes she can do nothing but scream – as you would, stretched on a rack. But she is not destroyed. Injustice, unkindness, most of all harm to a child, all rouse her to fight for others.
When dementia crept into my dearest mother's finest brain, she was still my mother: she loved us as much as ever; smiled at the sun in happiest gratitude as she ever had.
And when Bink is healed and whole again, she will emerge. You read it here first.
She will stun the world.
The other concerns discrimination.
In a few days' time, my father will be 101. Some time ago I employed a mother-and-daughter team to clean his rooms. After they left he couldn't find the Victorian casserole pot which had been his mother's, which he and my mother had used for potato peelings throughout their thirty years' retirement together. It should have been full of vegetable parings, under his sink, needing cleaning.
First the claimed they had never seen it… and when pressed, that he had told them to throw it away.
Far more infuriating even than the loss of the pot (I found a replacement on eBay) was the insult. My father's brain is as sharp as a pen. Every evening he puts me through Virgil or Sophocles, incisive as a laser.
But, "She can't challenge what her dotty old father might have said," I could hear them thinking.
The same towards Bink. "She's nuts. We needn't listen to her."
The next day, however, the vicar called round with a present for her.
A trout he had caught himself (he might have done better tending his sheep) and a bottle of Liebfraumilch.
I grilled the trout for supper but Bink wouldn't touch it.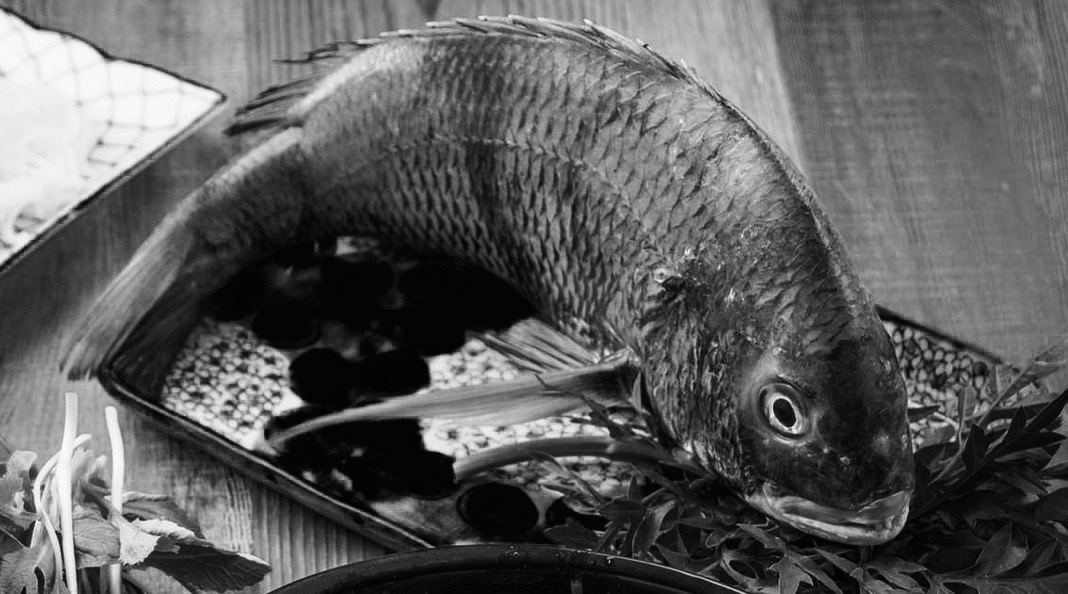 And Bink, of course, was right.
If they had listened to her, the church could have saved itself years of pain, a six-figure loss on a house which plummeted in value, much more again on another employment expense and one of the finest members of staff they ever had.
She was right about the trout, too.
I never throw an apple core away. But when the he turned up again, much later, with a brace of pheasant he had shot himself (time better spent preparing his sermons, perhaps?) I didn't expend energy plucking or gutting it.
It went straight in the bin.