Autumn 2005
Thinking back to those months when I lived in the farthest Highlands, it feels an eerily peaceful time.
I was in one of the loveliest places on God's earth. Our friend Louis is perhaps the most generous we have... and has much to be generous with.
His drive sweeps round to its gracious mansion: sea sparkling through the trees to the left; forest soaring golden in slanting sun to the right; river straight ahead.
Every morning I am woken, in the triple aspect bedroom, by the dark Northern dawn glinting off the water. Wisteria and old roses tap at the window. Blackbirds flit, chucking, through the avenue of old yews beckoning down to the lapping estuary.
We have seen badgers there, and an otter. Red squirrels scampering in the Scots pines. The air so clear, lichen velvets every twig and branch, and gaudy toadstools flame the paths through the woods. I saw a strange creature, crawling hunchbacked across the kitchen floor by daylight... and for the first time understood all the bat-stories of weird horror and fascinated disgust.
The beauty of the place proved more powerful than any mental disorder.
Some of the time I was there alone with two-year-old Rosie: Bink must have had to go back to Oxford. I had the use of Louis's Landrover, and took Rosie to the church in the nearest village, several miles away. I put her in a pretty dress, and made a boiled eggs for our Sunday breakfast, and promised myself, "One day, we will live in a Vicarage again, and all go to church together, as we did in Parson's Green."
It was a mere smattering of a congregation and we were immediately befriended. When I told our brief story they put together a box of old toys from the Sunday School for Rose to keep.
In the afternoons I would build roaring fires for the two of us, and sit in the window seat looking out across Louis's beautiful knot garden, and roses, and espalier apple trees.
I was content never to see anybody at all. Apart from Rosie herself, and the few at the small church we said hello to on a Sunday morning.
One afternoon, in the soft autumn sunshine, as I was filling a basket of logs from edge of the wood, it sounded like God's voice I could have heard, telling me Shaun would soon be given a different job, in my beloved Cambridge. Perhaps by Christmas…
And all the time I was there I never once burst into tears, or found myself unable to get up in the morning, or felt aware of anything like the savage black dog snapping at my ankles to bring me down.
I needed nothing and no one. Just the sea and sky and sun, and Louis's beautiful surroundings.
And yet this doesn't tell the full story.
When the next house which had been lined up for us to move into in Oxford fell through – the vicar, Shaun's boss, didn't sign the lease – I felt no surprise. It almost seemed right, it was so inevitable. I had come to expect catastrophe. Life was supposed to turn on us.
There was a kind of safety in the now-familiarity of it.
I didn't protest, or ring up and insist we were moved into the Vicarage which I'd found before, still sitting empty, so we could all have a home by Christmas. If we were treated badly enough, someone, somewhere would rescue us.
My parents. Or our friends. Or God.
So I now understand how you can sink into a defeatist torpor, and almost want disaster to continue, even if what you have got used to is full of dread and despair.
I also learnt – eventually, not yet – that there comes a time when, if you don't help yourself, there is no one else. Understanding this proved crucial a few years later, when I was the only one left standing…
I was, however, completely paralysed and unable to write. It distressed me greatly, and I constantly beat myself against it. Again I understand it now, I believe... but at the time it seemed a pointless torment and waste of life. And the loveliness all around.
Well, it was.
Ben came up to stay for two weeks of half term, and we had several afternoons of clay shooting together. I missed, and missed, and missed; clay after clay after clay, falling on the dull earth.
It was more than a loss of confidence. It was a complete loss of ability, at something I'd been able to do with ease.
I rang my dear friend and cousin Fleur Lloyd, creative writing tutor, and pleaded with her to teach me to write again.
"I teach amateurs," she objected. "You're an established writer: there's nothing I can teach you."
"Fleur, I've lost it," I begged her, desperately. "I could employ someone to teach me to shoot again, couldn't I? I need the same for my writing."
The clearest sign that that my mental health was not as robust as it felt came when someone – perhaps it was Ben – was travelling back to Oxford. I sent Rosie back too, to live with Shaun.
It seemed obvious that she would be better off with him.
One of the two families who had displaced their children to take us in was that of my dear schoolfriend, Anne. She is extremely smart.
"Something's very wrong," she commented to Shaun. "Why wouldn't a mother want her own child with her?"
Shaun relayed the conversation to me.
I saw it. With the clarity of the sun bursting through Louis's copper leaves: Anne was right.
The loveliness of my surroundings and largesse of his hospitality had kept me feeling fine. And thank goodness: the alternative would have been terrible.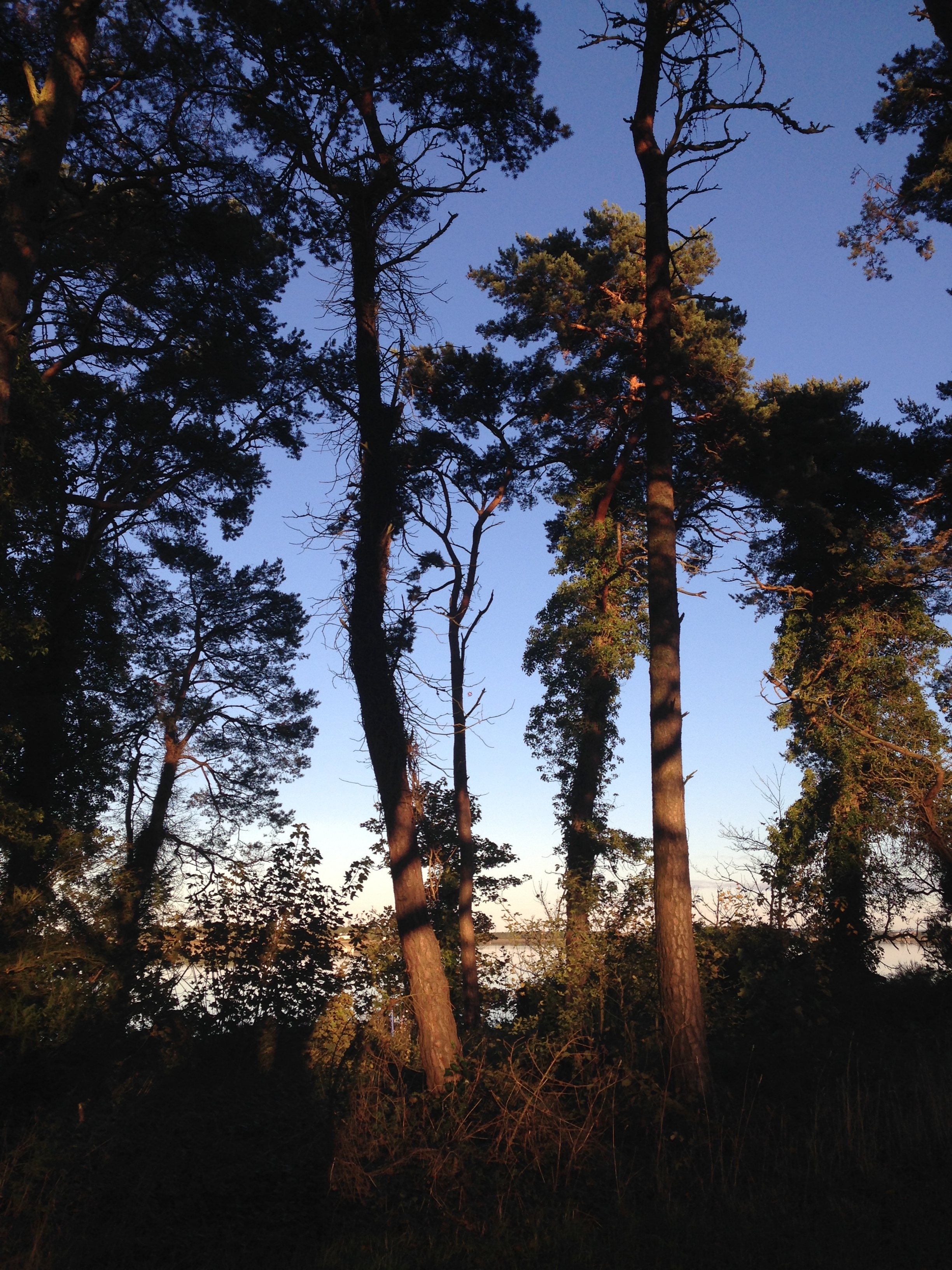 But I was not in good mental health at all.
The next person who came up to Scotland – was it Bink? – brought Rosie back to me.