Second Sunday in Advent.
"My dearest Bink,
I miss you all the time.
I think about you every day, and can't stop thanking God that He has provided treatment for you at last...
..."
What else can I say?
I don't miss her nearly as much – or perhaps, nearly as painfully – as when she was far more absent. That dreadful Christmas five years ago when we didn't know where she was. Or seventeen years ago, when she was incarcerated in the Florence Nightingale Unit. Or that utterly fell and harrowing time twenty one years ago, almost to the day it must be, when we said goodbye to Bink in our hearts, forever...
I haven't told you anything about that terrible thirty hours in December 1997, at the beginning of Bink's illness.
Perhaps this is the week to do so.
It is where this story surely starts. And this is its anniversary.
(After all, what happened after the Trinity May Ball in 2007 can wait. Specially as I knew nothing about it until the following October.)
How we rejoiced when that was over…
Thank God He doesn't show us the future.
But now, today, every morning, I wake amazed at the wonder that has happened this year. Even when I hear nothing from Bink at all, as now, and long to, can't stop smiling at the miracle of it.
This is a good sort of missing. This is how you would miss one of your children climbing Everest, or touring Australia with a new show, or lecturing in the US and too busy to ring home.
The is the missing of knowing she is achieving what she needs to achieve, and going where she has to go, and healing wounds which have wept for far, far too long.
I expect I will continue to miss her for a long time yet.
And if our prayers are answered, the Bink we said goodbye to in late October a few weeks ago will never really come home again. We are surely praying that it was a real and forever adieu, and not a farewell or good bye.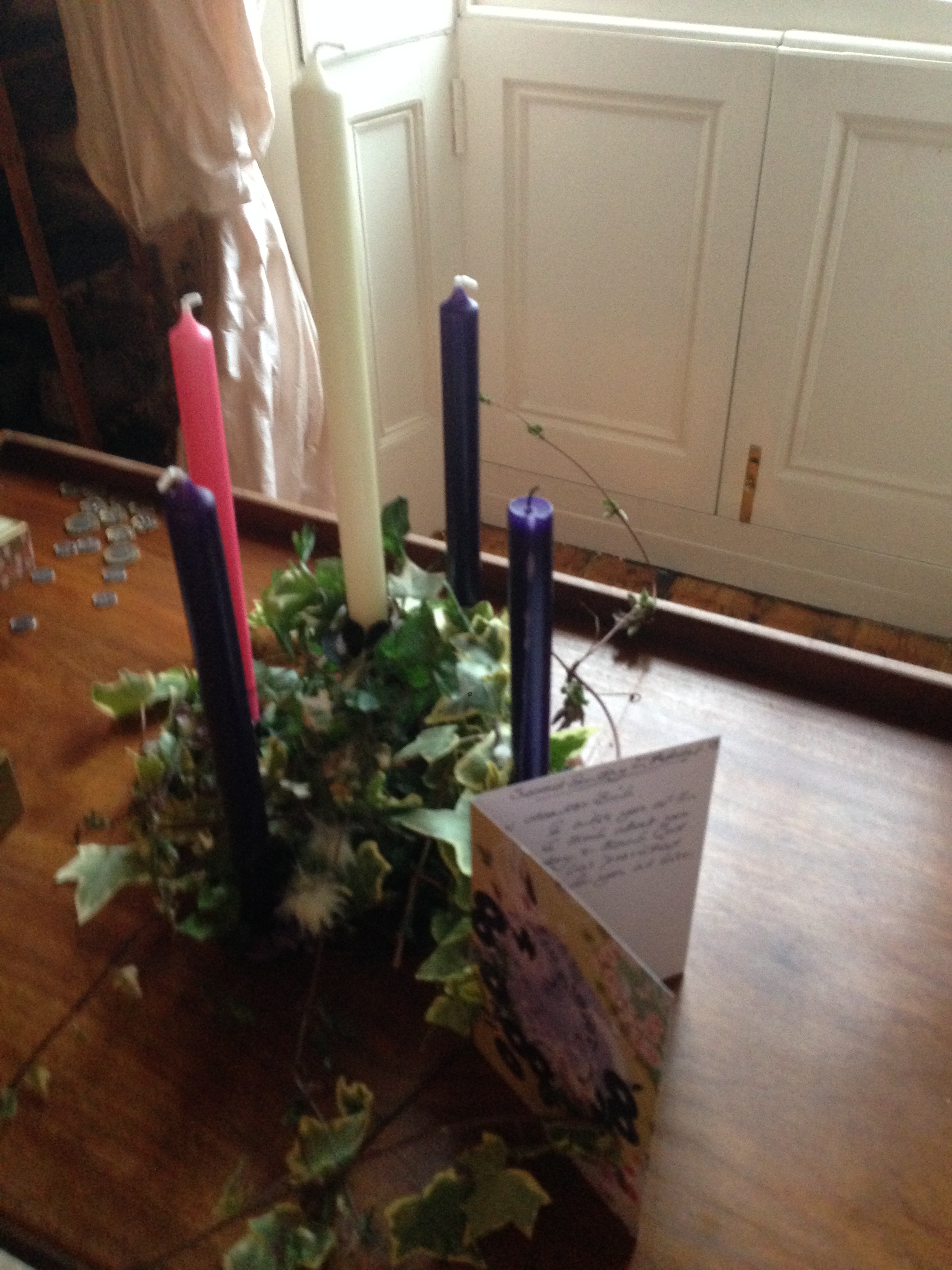 "...
"All my love, always,
"Ax"

PS And I have just been reminded by a comment from a reader that you can get my book less than half price on Kindle, just for a few days, until the (delayed) hardbacks are in the shops…