Summer 2001.
For a long time after Bink was referred ('correctly' this time) there was a very great deal of nothing.
No treatment, no help, no advice. A deafening silence.
That summer, 2001, we were to have the holiday of a lifetime.
To my deep and lasting sorrow, two years earlier we'd had to scratch the trip I had been planning since the children were tiny, for Shaun's sabbatical. Alex had been turned down by half a dozen senior schools. No one had heard of Asperger's syndrome. What do you do with a child with an IQ of 140 who can't turn up for lunch? (No matter, incidentally, how frequently and severely he is punished – and he was.) No one knew and fewer wanted to care. So we had lost for ever that window when we could have taken the children out of school for half a year to go round the world.
A travel article for the Mail on Sunday was best the substitute I could offer: a horseback safari for all six of us, in the Okavango Delta.
Bink didn't want to come. Friends advised, "She's sixteen: leave her behind." Thank goodness I ignored them.
As we were packing Bink asked whether there would be a bath at our first stop in South Africa. Otherwise, she would have one at home. I can't be the only parent to jitter at the thought of getting four teenagers to Heathrow on time. Nor indeed to lump all her children together in one blurred, corporate impression of tardiness. I didn't stop to think how efficient, organised and – in those days – prompt Bink was. She could have had a bath and still been ready before anyone else.
"I've never been to an hotel without a bathroom," I assured her. (Forgetting I had almost never stayed in an hotel of any kind.) "I should wait till you get there."
We arrived in our idyllic one-night-stop safari lodge. We had half an hour to get ready for our game drive before dinner. Bink opted to stay behind. So we five chattered excitedly off in the four-by-four to enjoy the wildebeest and springbuck and first of the life-changing African sunsets... while Bink spent hours soaping herself in a freezing river, emerging red and shaking with the cold.
There were no baths.
The next day I looked at my handsome blonde family, in the open-top amphibian jeep, wind in their hair on our way to the Okavango, all in the 'bush colours' we'd been advised to wear (Alex had nearly been arrested at the border, wearing his school CCF camouflage combats) and marvelled that I had pulled it off.
Bink said she didn't want to ride. I was disappointed – that was the point of the trip – but after a couple of hours in the saddle on the first evening our incomparable host, PJ, told me gently that it wouldn't work. We all had to be able to 'gallop out of trouble': Bink had ridden as much as the rest of us but she was no longer comfortable on a sweaty horse.
She would stay behind as we all set out before dawn each morning, and travel by jeep.
We still talk of it, tell jokes forged by the fires over the open-air candlelit dinners, share the precious memories which Rose (not yet born) grew up missing out on.
Bink emerged from her moonlit shower – the poor staff having to cart all her water, heated on the camp fire, to fill the bucket above her head, over and over, hour after hour – to remonstrate with her brothers.
"You're so mean, you two." Alex and Ben looked at each other, all innocence. "Mocking me in my shower. Pelting me with nuts. It's not funny," she complained, as PJ roared with laughter.
"That wasn't your brothers. That was the baboons in the trees laughing at you."
There was a night when Alex ran out of the tent he shared with Ben, upset at something he'd said, into the dark against all the careful safety rules and straight into a hippo infested river. Even today Bink reminds us that she was the only person, in all the shouting and panic, who did as she'd been told and stayed put. I was still, in those days, more worried about Alex than Bink... As Ben has often said since, if I had any energy and time left over to give any of my resources to the rest of my children, I still might be.
We cantered for half an hour beside a herd of giraffe. Came suddenly across an elephant in musth and backed our horses briskly away again.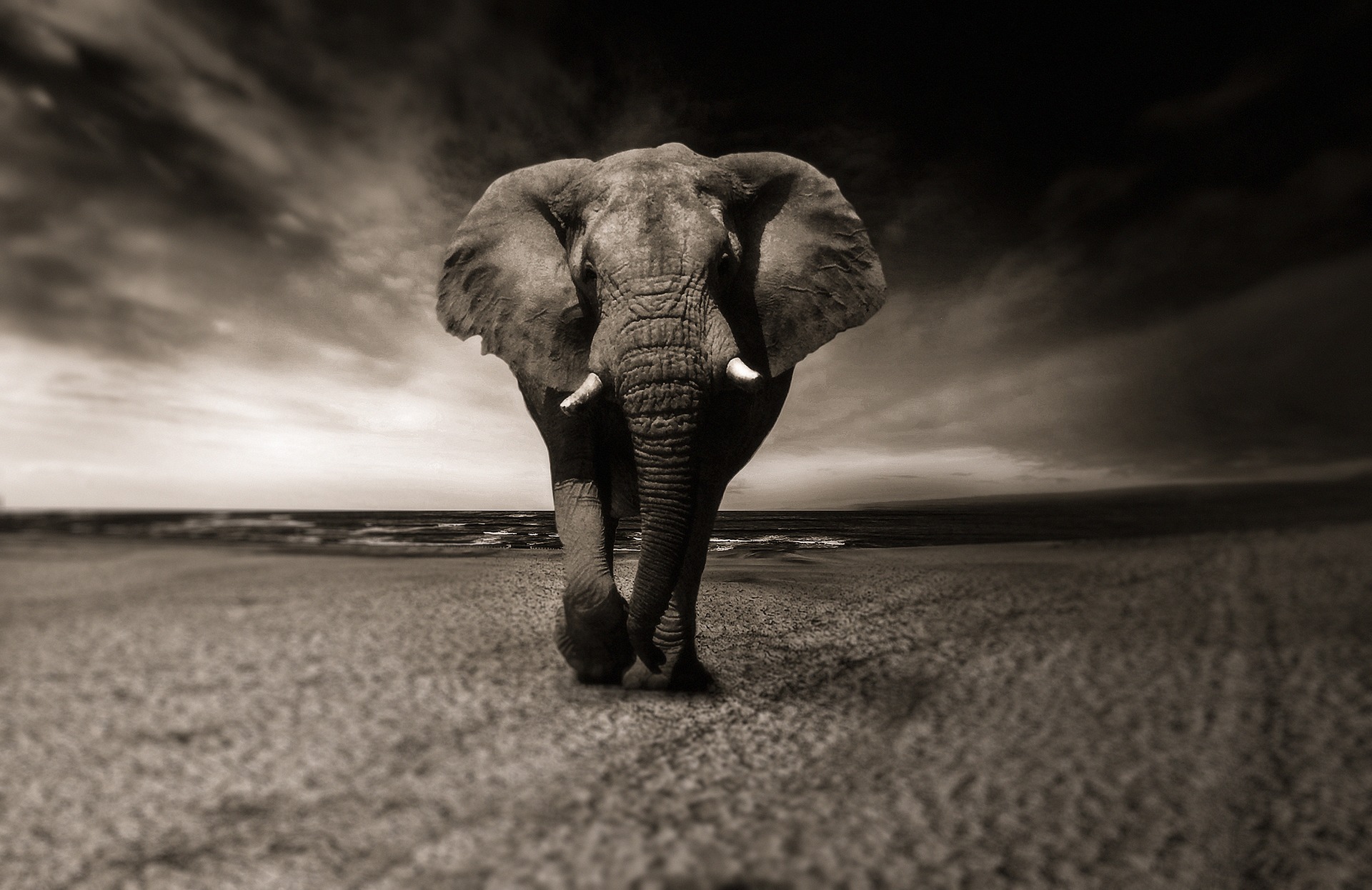 Rode out in the five o'clock morning before the heat of the sun. We smarted that Bink saw her family of big cats, from the jeep, while we longed for the sight day after day. And then on our last morning we heard the distant thrilling roar, and crept out of the camp behind PJ, on foot along a river, and caught the magic sight.
It was indeed the holiday of a lifetime. And, I suppose, the last time we ever truly enjoyed ourselves as a family, free of care...