October 2001, Half Term.
Bink packed surprisingly quickly.
I say, 'surprising,' but it wasn't really: she had always been efficient. Only surprising because (the intrusive advice continued) this is supposedly unusual for someone with OCD. So we ought to bundle her into hospital while we had the opportunity.
Bink: oh, Bink! Even at that apocalyptic time: whacky, hilarious Bink. She packed two books for her desert island. Her Bible... and One Flew Over the Cuckoo's Nest.
We all went with her. Shaun and I, Serena and the boys. It was the Florence Nightingale Unit off the Edgware Road, half an hour away.
Miss Nightingale must be screaming in her grave.
We arrived in the early evening and took her to her room. She was under the auspices of the NHS, but it was a private ward and she had her own en suite bathroom.
A long time later she said it was the only helpful thing about the place: she was able to wash. Just think: if someone, anyone, had told us we could apply for a Disability Grant, she could have had her own bathroom at home. At a fraction of the cost (and no damage to her).
But then, a lot of things could have been done at a fraction of the cost.
While Bink unpacked we went down for mugs of friendly tea with the buxom Australian nurse. It must have been about ten o'clock when she dropped the bombshell. Perhaps I'd commented that I only expected Bink to stay a night or two.
"Oh, you can't take her out again."
I'm sorry?
"She's an adult."
She's sixteen...
"That's adult, to the NHS."
To this day, I cannot fathom – let alone forgive – my stunned inaction. Why didn't we go straight back upstairs and tell her to pack everything smartly back in that suitcase again? True, it would have been traumatic and upsetting. She might not have coped well with the sudden switchback. We might have had a rocky day or two.
But a few tears and sleepless nights wouldn't register on the scale of what that place did to her. To all of us.
Was it really already too late?
We had no rights at all. Not to visit, nor see her notes. Not veto the treatment, nor have any say in it. Certainly not to take her home. Ever.
"I'm not saying it's right, mind you," the motherly Antipodean continued. "I don't agree with it myself."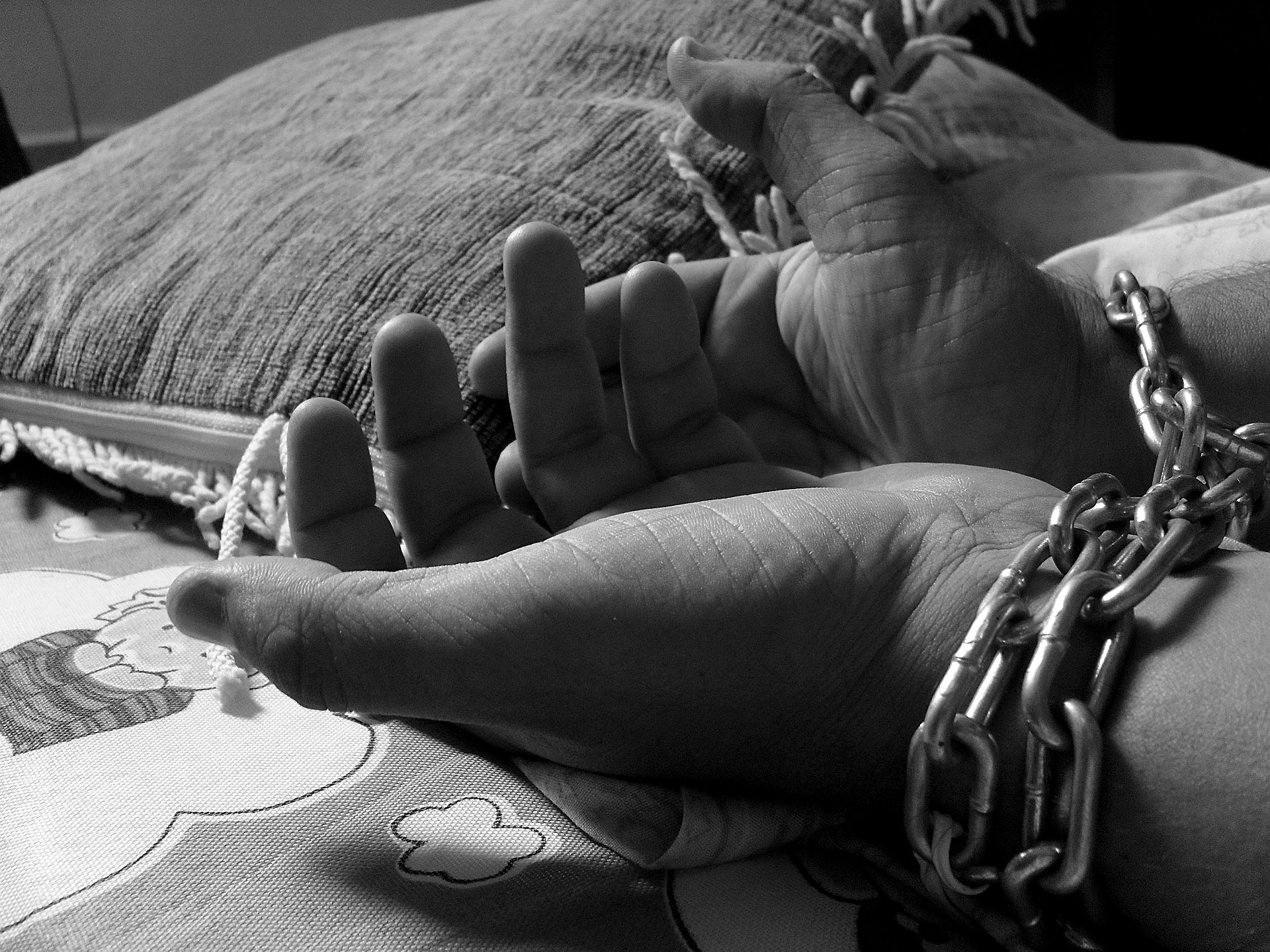 During the nightmare which ensued, why did we never ask a lawyer friend to get this assertion checked out? Because it simply never occurred to us that it might be a lie. Because we were already sandbagged and reeling. Because you start out in life trusting, don't you? You have to learn to fight to the teeth.
It was fifteen years before I found out. A few years ago, after we moved to Bedford, I resigned myself to counselling offered by our GP. Was that when Bink had disappeared completely and I was tearing myself into scattered shreds and shards of misery? I can't even remember. Every week for a year, with not much to show for it except this chilling correction to what we had so gullibly accepted all that long time ago.
Which devastated all our lives, and far more to the point set Bink on the path to hell.
Sixteen is only 'adult' if you have left full-time education. (Which, to be fair, every other adolescent in that unit probably had at around the age of ten.) I don't suppose the nurse was deliberately deceiving us. It was no more than she had been told.
But the psychiatrist – who kept Bink in there, and from us, against what were so obviously our wishes and in the face of our so heartbroken and desperate concern – must have known. She certainly should have done. She was surely exploiting our trust on purpose. She presumably knew exactly what she was playing at.
She wanted control of our daughter. Of her precious and very vulnerable mind.
(Indeed of her body and her soul. In order to conduct – I realise how insanely paranoid this sounds, but it was no less than we eventually heard explained and justified by the psychiatrist who referred her – a dangerous and extremely destructive experiment... Just to see what might happen.)
We were to see evidence of this many times, over the next few months.
The last thing that psychiatrist wanted was protective parents, getting in the way.