Present day [continued].
There was a soft tap on our bedroom door. Bink is back to the pillowcase on the head, though at least this time it was red so it looked more a gypsy bandana and less like a bandage from The Beano. She had emerged some time after supper (I'd been up to her room several times, but she didn't seem interested in food or company) and asked me about my bath, so I hoped that meant she might brave a shower.
We had already had a tussle about her second therapy session in the Priory in the afternoon. I've told her I'll accompany her, till she's used to the journey, by train and bus, but public transport has become 'too stressful.' Now, our car is 'too dirty.'
Shaun has had to borrow one.
"Come in, Bink," I sighed.
"When did you last wash your hands?"
"Um... in my bath just now I suppose."
"Before then?"
"I've no idea. Last night's bath? I don't know. Why?"
"You brushed past my bag. Do you wash your hands when you go to the loo?"
"Bink..."
"But do you?"
"Yes, I wash my hands when I go to the loo." Usually. If I'm not in a hurry. Bink has no idea – many people have no idea – that being a mother often means you don't have time to go to the loo at all. For days on end.
"With soap?"
"I never use soap, you know that. I don't wash at all in the summer, Bink: you know that too. I swim. In the sea, and the pool. All summer long. And that keeps me clean." We've had these conversations before. Bink can't understand why I don't smell. Shaun tells her I'm just a mystery: I don't even sweat on my bike.
"Not even when you do a poo?"
"Possibly when I do a poo. I don't know." That's the point, isn't? The reason I'm able to lead a more-or-less normal life is because I don't care enough to know. And the reason I don't want to talk about it now is because I don't ever want to. I've seen what happens when you do. "I'm not in the habit of getting poo on my hands. Ok..." I try to be more helpful. "When I clean up after the kitten, or the dog, I use loo paper, or a bag, and don't touch the poo. And actually, yes, use soap afterwards anyway just in case." (Now that's irrational, isn't it? If I didn't touch it?) "Unless I used rubber gloves. And no," I pre-empt her next question, "I don't know when I last did a poo. What difference does it make? You're going to wash your bag anyway, now."
"It will affect how I do it. That would really gross most people out. That you don't use soap when you've done a poo."
"How would you know?" Shaun looks briefly over his book. "What other people feel?"
"I have conversations with people. And that would gross most people out."
After she leaves, deeply and obviously unhappy, I feel an absolute shit.
So to speak.
And Shaun is cross: "Bink, the expert on what people feel about washing their hands after a poo." (But this is relevant too. Bink's OCD started when she was bullied at school, so what other people think is vital.)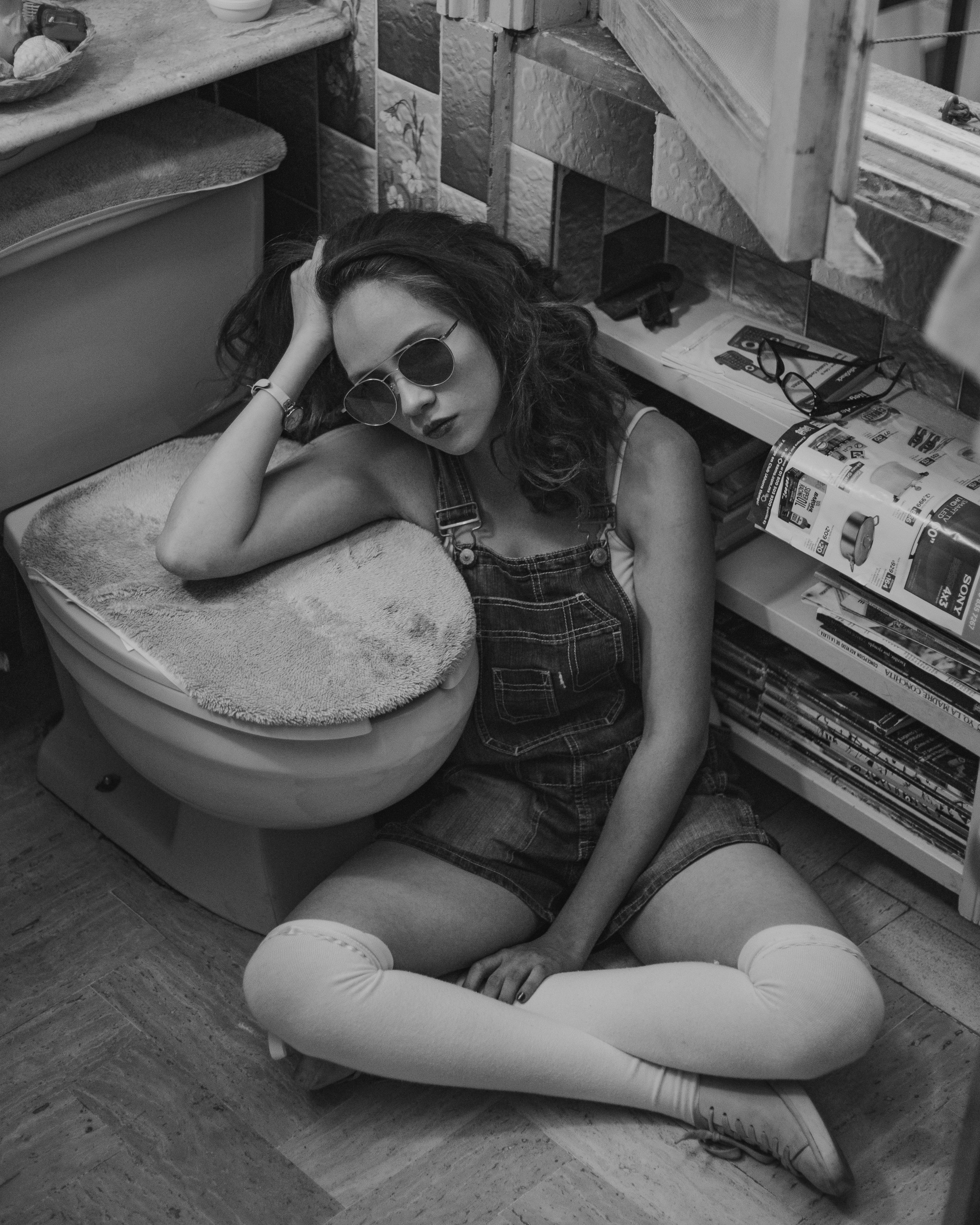 Why didn't I just tell her what she wanted to hear? Why not simply keep her happy, and calm, until she's in the Priory and we can hand over to the experts? After all, if she's as distressed as I now fear she is, she might not get to the Priory at all.
Because it would be a lie.
Because we've been there, lying to Bink year after year – no, of course no one touched your wash; no, of course the dog didn't sneeze on the floor – and it doesn't work. It perpetuates everything. And one day you get found out and she can't even trust you, and that's far worse.
And because, being ruthless with myself, I resent it. The intrusiveness. The humiliation.
Last time Bink came to live at home I was put through an hour's interrogation about the washing of my underwear and even the nature of my own bodily fluids. And, not to put to fine a point on it, my relationship with Shaun. And as well as committing myself to retraining the dog – an extremely amenable Great Dane who doesn't even touch food that isn't in his own bowl, and whose only rebellion this is – not to poo in the wrong areas of the garden, I also had to promise to carry personal items of my wash straight from our bedroom to the laundry outside, and never put them down on the way. To do something else, as mothers do too.
Sometime later I tried to explain to her how that had made me feel.
(Invaded. Exposed. Demeaned. Why should I have to discuss what comes out of my body with my daughter? With anyone?)
And that is irrational too, isn't it? (Intrusive, unwelcome thoughts I can't get rid of... just like Bink's.)
It's all irrational.
It's just a matter of finding a level of irrational where you can survive.