Sunday
I decided, when I started this blog, that out of courtesy to your being willing to walk with me, I would post every day so you'd know where we are.
And on Sundays we would have a break from the painful past, and dwell on some positive aspect of the present.
For today's post, I was slightly stumped. 
Not because life isn't good. It is. Thank you. Particularly this weekend because Alex is home, which always makes for a lot of laughs. Almost as many laughs as when Ben is home. Which is always. On account of, he lives at home. Which means we need all the laughs we can get.
Anyways.
Something I've learnt (pretty painfully) through the last twenty years and my mother seems to have known all her life, is that God can indeed bring good out of apparent (and indeed very real) bad. You just have to learn to recognise, and usually wait, for it.
Over the last couple of days, two of our three daughters have reacted, arguably negatively, to this blog. (Actually, three. Rose said, "I could walk to the station alone long before I was ten!" "I'll change it then," I promised immediately: that's the thing about online publishing. "Naa," Rose said. "Don't bother." As if my writing were the most unimportant thing in the world. Which, to my family, it is...)
I should perhaps explain a principle we drew up very early in this parenting business. I was brought up in a head master's house, and once (and once only: most of the time I loved it) felt so resentful of our home's being used for school business that I hid, under the sofa cushions, the coat of the piano teacher who had been giving a lesson in our drawing room. (And never confessed... until now. And overheard my parents saying the cleaner must have done it in a moment of incomprehensible absent-mindedness.) I determined that my children would never experience the same, so we established when we moved into a Vicarage that a veto of one, no matter how young that one was, would always be enough.
So if anyone in my family, at any time in the now or future, expresses this wish, my blog will cease immediately and disappear from view.
On Friday afternoon, I tried to show Bink a kind and very interesting comment from a reader... and it quickly transpired she was in a vile mood. (Bink. Not the reader. As far as I know.)
The reason followed soon after. My blog. All the things I've remembered differently.
"Bink, tell me!" I pleaded. "The last thing I want is inaccuracy. The truth is always more interesting."
"How can you say that Daniel," (in the Florence Nightingale Unit) "wasn't abused? Her father made her watch porn when she was little." (As a little boy, that is.) "And she was a girl long before she came in, too."
"I'm sorry. I didn't know. Please tell me and I'll change anything you say."
"It's not your fault," she said, after establishing this would take too long. "I said you could write it. But I also said I didn't want to have anything to do with it, and this is why." Maybe one day, she's promised, she'll read and correct everything.
Yesterday I spoke to Serena. "You sound low."
"Perhaps I should stop reading your blog," she admitted.
"Perhaps I should stop writing it?"
"No!" Serena was emphatic. "People need to know. There are far too many others suffering..."
"They don't need to know at our expense," I countered. "Our first duty – in this instance – is to ourselves."
She was adamant, like Bink, that I shouldn't stop the story on her account.
I have known others, as ill as Bink, who don't acknowledge they are ill at all. How they will ever get well is a mystery... perhaps even to God Himself. Whereas Bink is extremely open. She has no truck with the taboo around being mental. None of us has.
This is a huge blessing, to her and all of us. As well as a great weapon in the armoury of health.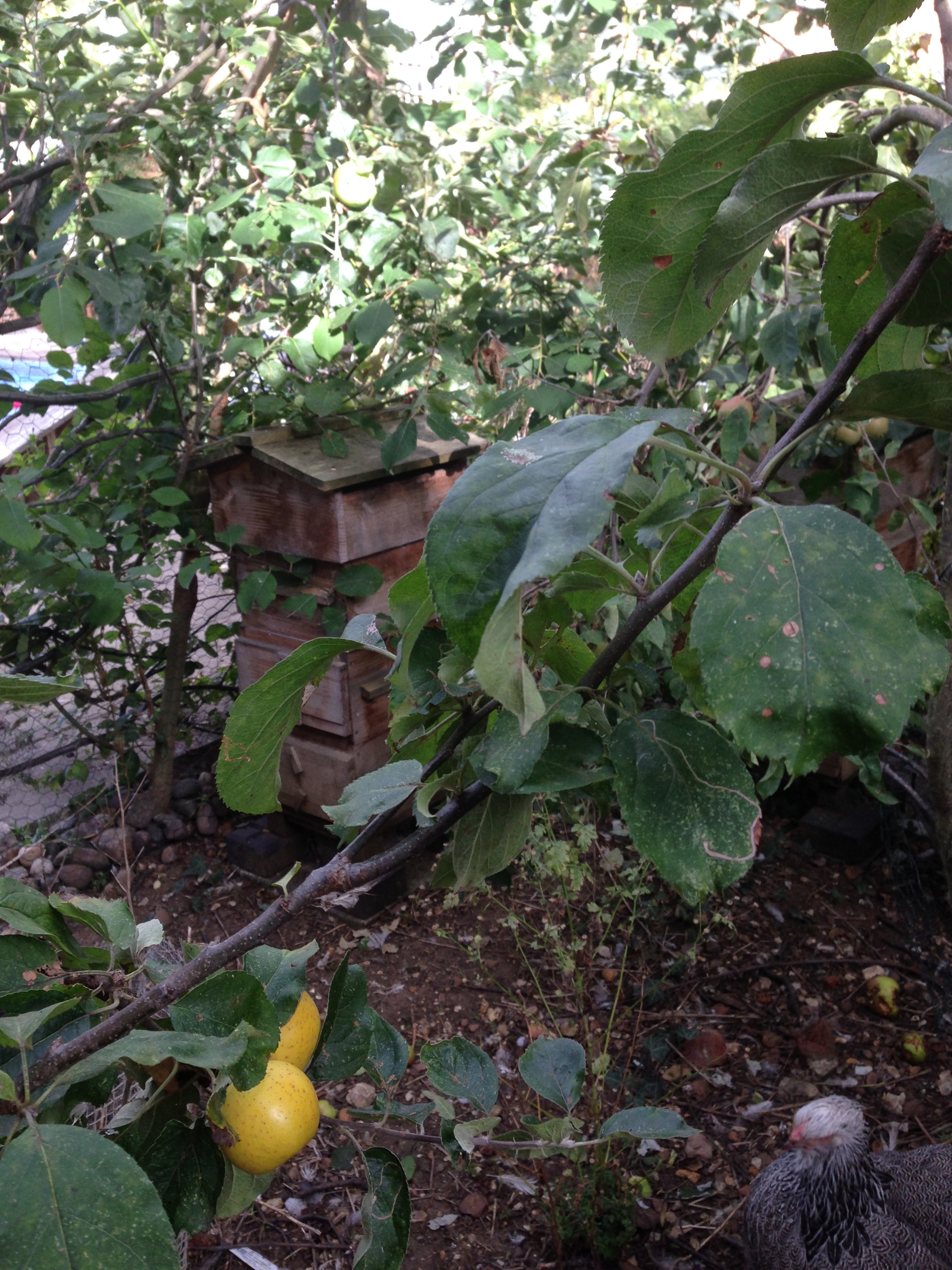 So yes, life – as Alex, Ben, Bink and I sat round the fire-pit till midnight last night, welcoming in the autumn – is very good indeed. Thank you.