Sunday
Oi, look, I never claimed to be a photographer, right?
Just be thankful I'm not offering you the picture I tried to take of the February half-moon from our bedroom last night. Vibrant orange segment, astonishing between the buildings, shedding no light but on itself, slipping and nudging behind a distant roof as we watched, lights out, from the bed.
If you complain much more about my little robin, I will.
And apologies that Ben's washing still seems to be up, on a Sunday, again... I'm now wondering whether it's been up all the time since last Sunday?
Or perhaps it's Shaun's washing... but it can't be because he matches all his socks in pairs on the line. I remember our first au pair, when Serena was still crawling, being so astonished that anyone could be so... I was going to use a biological term inappropriate for a Sunday morning, referring to that so necessary but unattractive part of the anatomy used for waste disposal. But it's also the sort of situation in which people use the term OCD, isn't it?
Unless you know Bink, that is.
Shaun took Rose to see her all yesterday.
"You don't want to see me?" I checked, yet again.
"Do you mind?" She asked kindly, yet again.
"Well of course I do! I'm longing to see you. But I'd much rather you got better."
"I'm just not quite ready, yet. Sorry."
"'S fine."
Time was, Bink wouldn't have asked. Time was, she was disappeared, for months on end. Time was, she didn't even have a roof over her head... and none of us knew.
And after all, I used the time I was left behind, yesterday, to write up the account of someone whose story ended very differently from Bink's: I'll send you a link when it's published.
I can't afford to be sad about her not wanting to see me quite yet.
They both said she was very quiet all day. Subdued. Even sad. They took her to see her toddling cousins and sit in the unseasonable sun in her aunt's garden.
To Shaun's surprise, she showed little interest in the children.
She has promised we will speak today. She needs to make plans about her future. I have lists and pages of options and suggestions and hopes at least that she will like something, catch a spark, have a flicker of enthusiasm in her dear, battered, hurt heart somewhere, for something...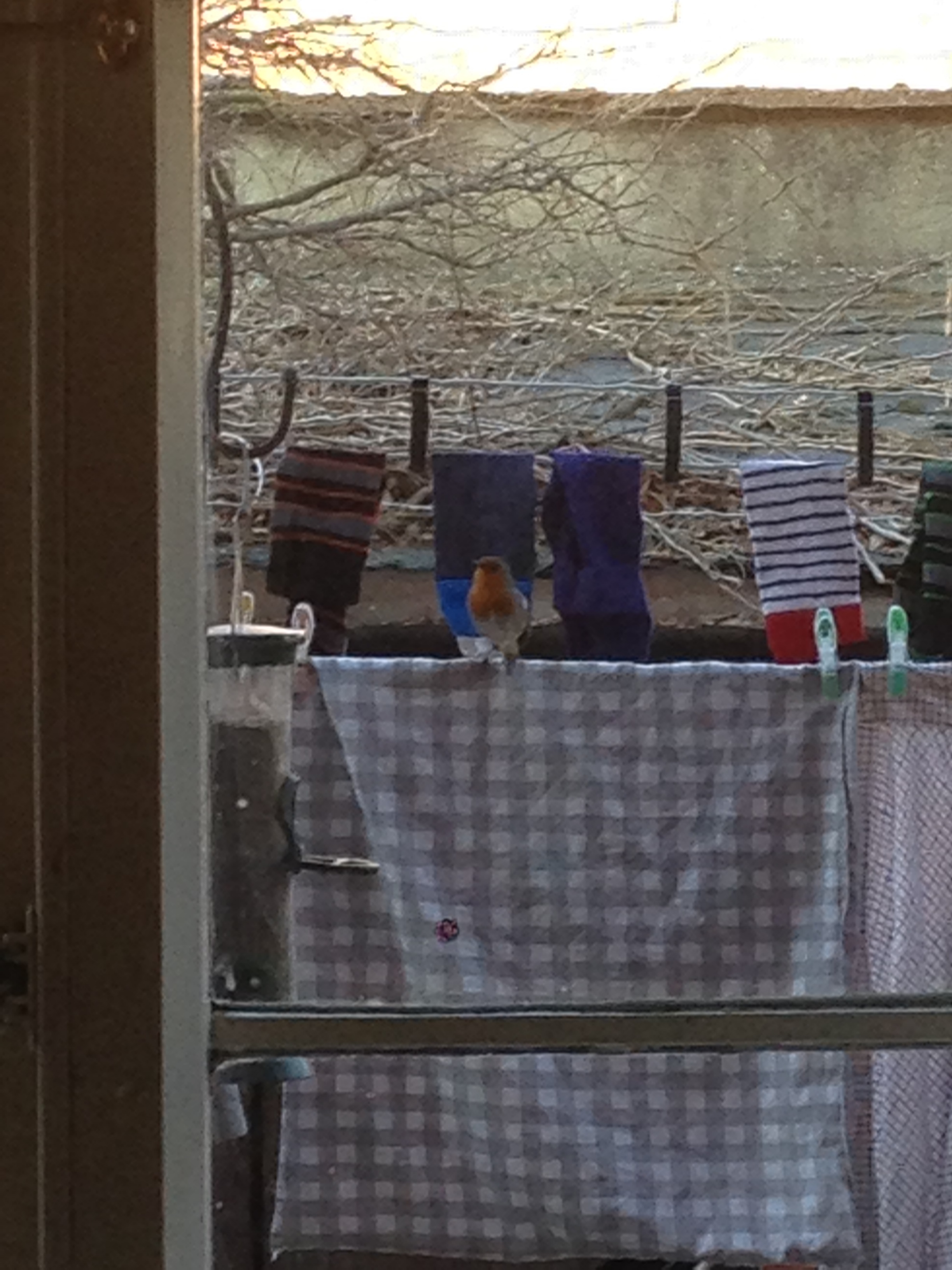 Right. That's it. I warned you. If you complained about my little robin again.
Shaun thought the moon was sinking. "It shouldn't be doing that," he objected. I've no idea how he knows this stuff.
But he was wrong, anyway.
"Are you sure? It looks a little higher than it was."
"You're right. It's above the branch now."
Just a trick of the light, then.
Not sinking at all. Slowly rising.
(Anyway, this is just to prove that I never make empty threats…)