Sunday
Those of you who have been following this blog for a while will know that on Sunday, I:
Use my own photographs,

Give you an update, and

Set out to be cheerful...
And that these three aims are sometimes slightly challenging to reconcile.
Nothing from Bink for a fortnight.
No answer when I ring.
No replies to my texts.
No response to my invitation to meet up for supper or breakfast, when I go to Cambridge this coming week to do Thought for the Day, from the BBC studio, on Wednesday morning.
(Not even anything from the people she is living with, as to how she is...)
No news can't really be good news, in Bink's case, can it?
She hasn't suddenly fallen in love.
Or got a job.
Or bought a flat or acquired a dog or started up a book club. Or her own business.
Or, indeed, done anything at all. Except perhaps found a new pub because she has been thrown out of The Old Spring.
(That's right, the pub that spiked my tomato juice when I'd given up booze for Lent. Of which, more anon. Not today, though: it's too depressing...)
I feel I should comment on quoting the Old Testament twice in two days: presumably the aftermath of immersing myself, for this, last Wednesday (video out soon).
Look on the bright side. I'm not quoting Donald Trump…
Elijah went out into the wilderness, and sought God on the mountain.
The Lord was not in the great wind which tore the rocks.
The Lord was not in the earthquake.
The Lord was not in the fire.
And after the earthquake, wind and fire...?
It can occasionally be handy, having a house theologian. It is not, Shaun tells me, the "still, small voice" of our Sunday School days.
More accurately translated, it was the voice of a small silence.
A resounding, echoing, nothing.
The Lord said nothing at all. So Elijah wrapped his face in his mantle.
And went out to the entrance of the cave.
(Strange order to do it in – you'd think he might trip over – but there you go. Not nearly as potty, though, as Peter putting on his coat before jumping out of his boat and into the water, to swim to the shore when he saw Jesus.)
Nothing, nothing, nothing.
No word from God.
No word from Bink.
Nothing new. Presumably.
God (on that occasion, anyway; to Elijah) didn't talk in the savage earthquake, the destructive wind or the cruel fire.
He spoke in the silence. In what was already known.
If He spoke at all.
So there you go. Perhaps that's God talking now.
In this so-frustrating silence.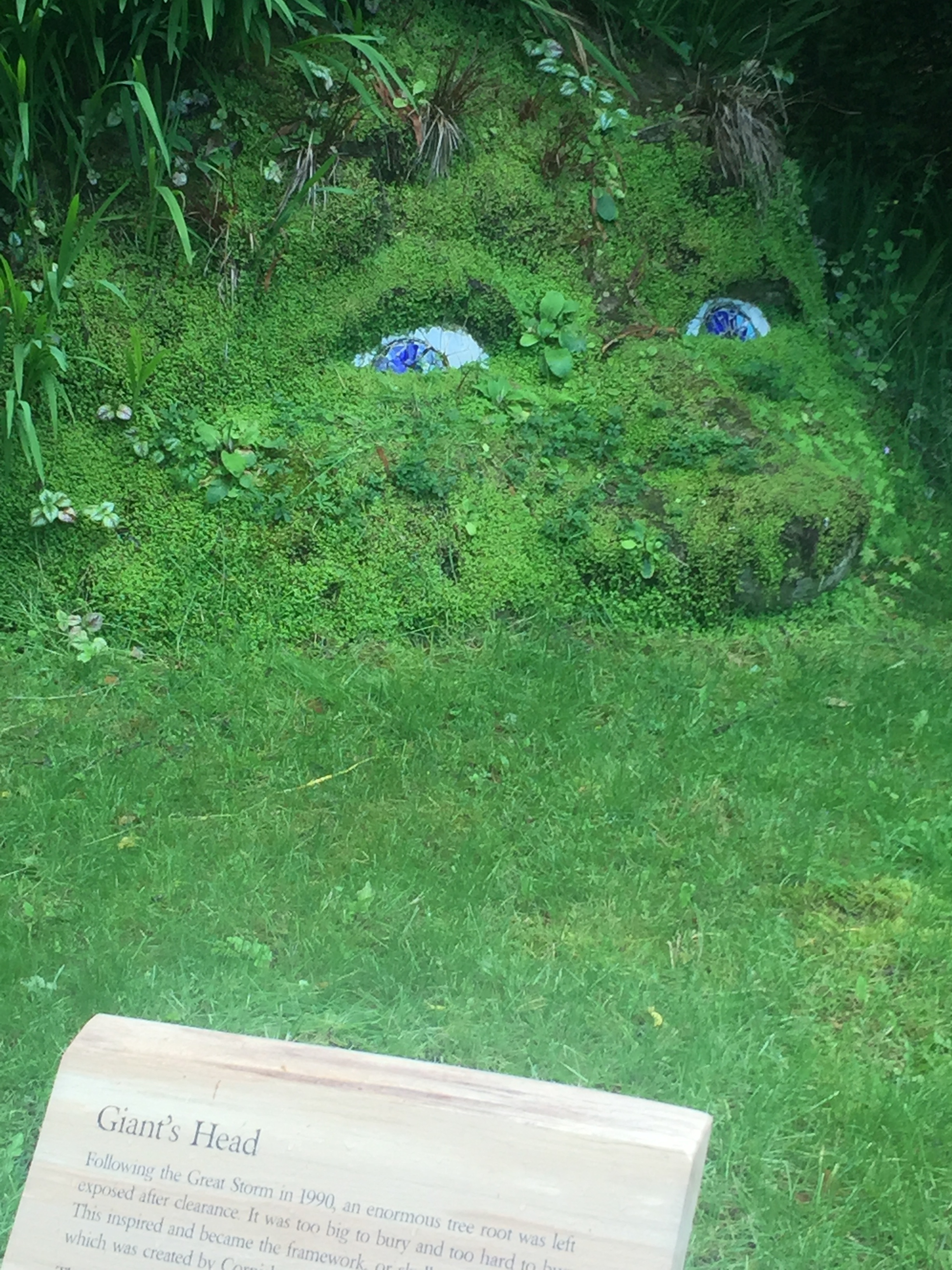 And here are the pictures I took for you last weekend, before my laptop melted down, on the walk our kind hosts took us on, in Cornwall.
Silent eyes.
Silent maid lying down.