Glorious Twelfth, 2019
Annie annie annie annie annie!
[Google-translate from Little-Viking into English: Mama's asleep. I've still got a dry nappy so if you know what's good for me you'll put me on the loo. Now that you've done that, Mama's Papa, let's go and see if Mama's Mama is awake and look at the sea…]
Good morning, Little Viking.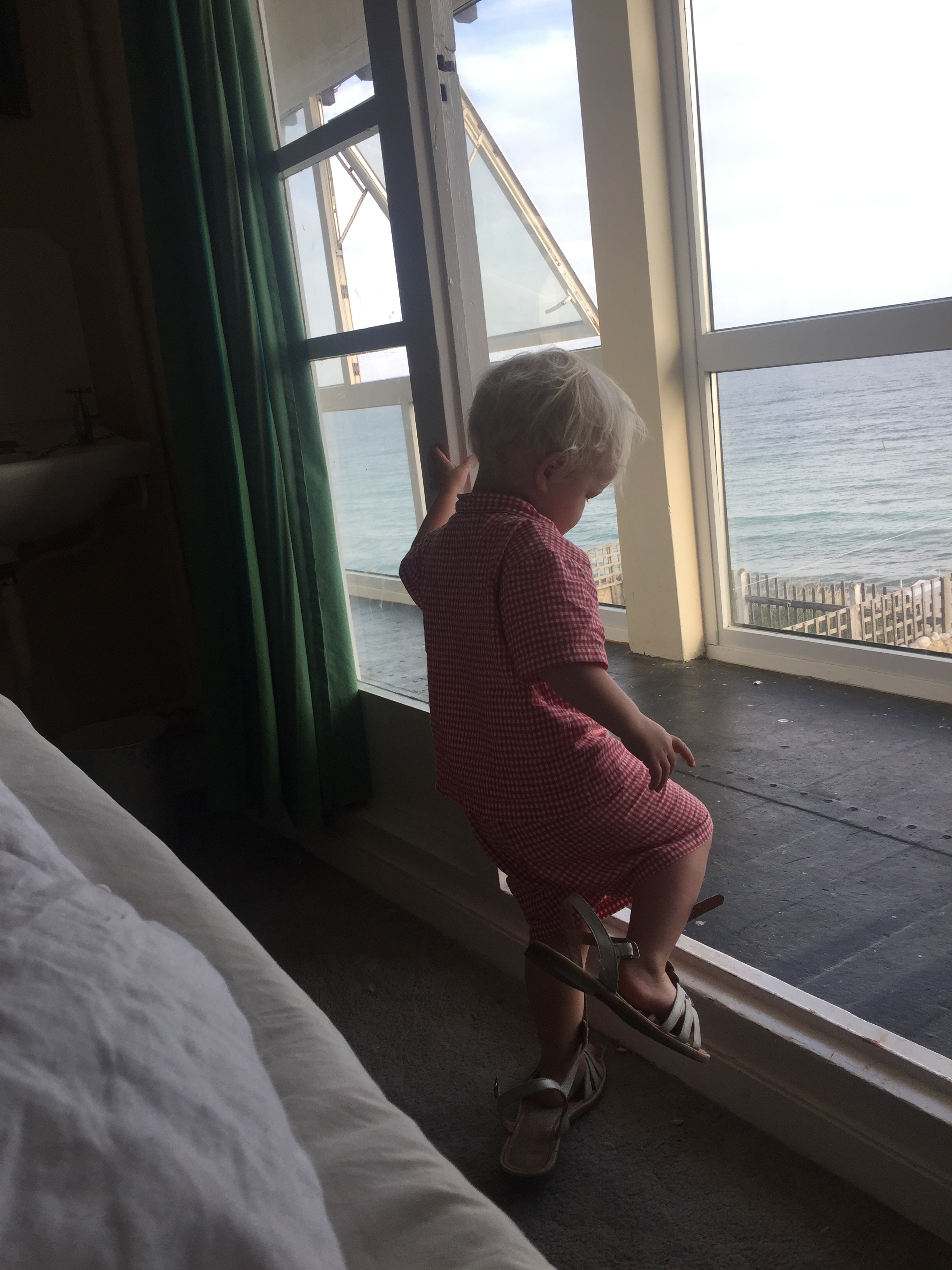 [I'll just try these shoes on for you.]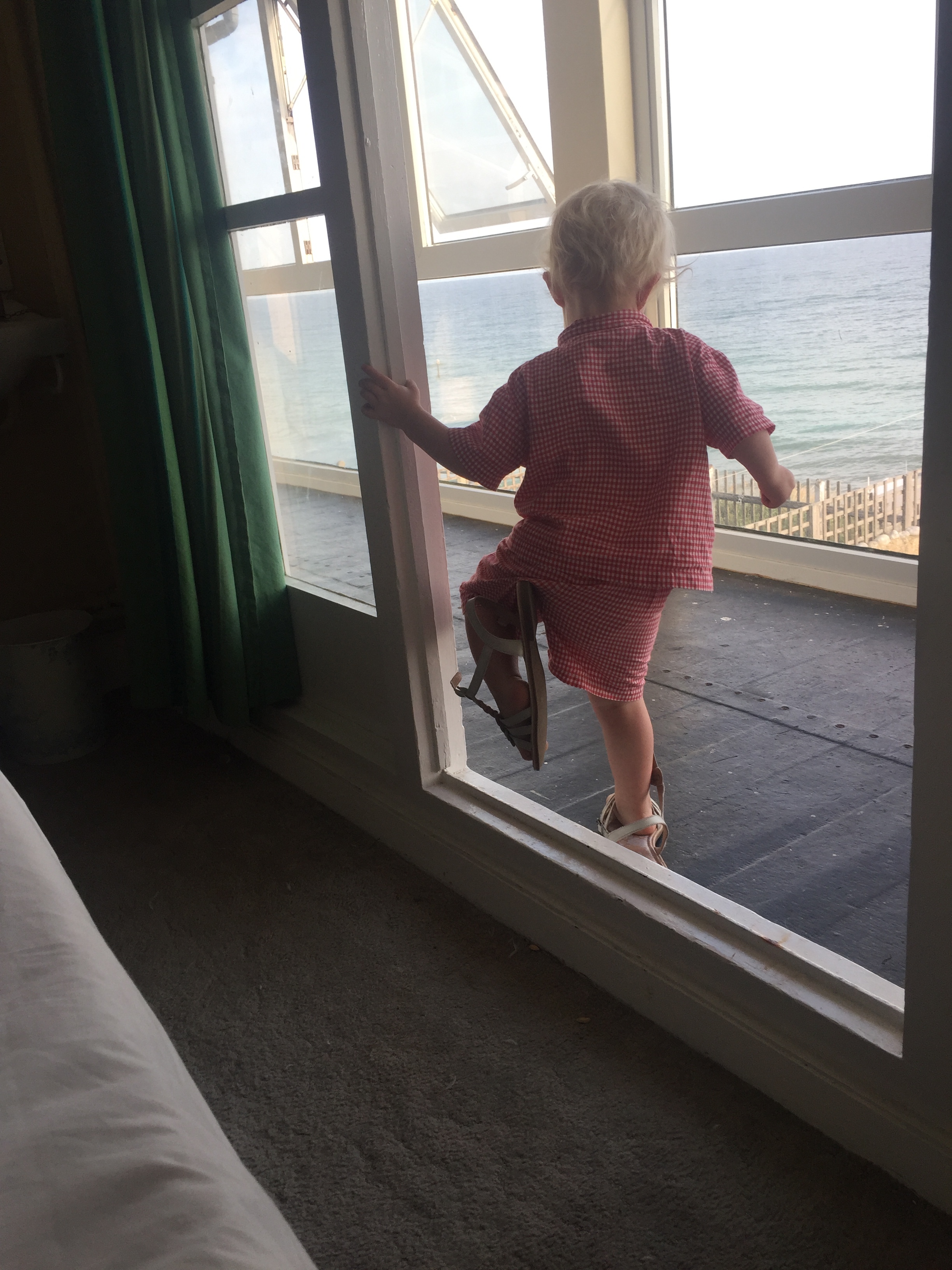 [I just need to get used to them.]
[See. I told you they fit.]
Little Viking, I'm going to go and wake Mama, and ask if she wants to come in the sea with me while you look after the Hatman. (Because the great thing about the North Sea is that it buffets all the sadness out of you. As Professor Veale explained to your Auntie Bink.)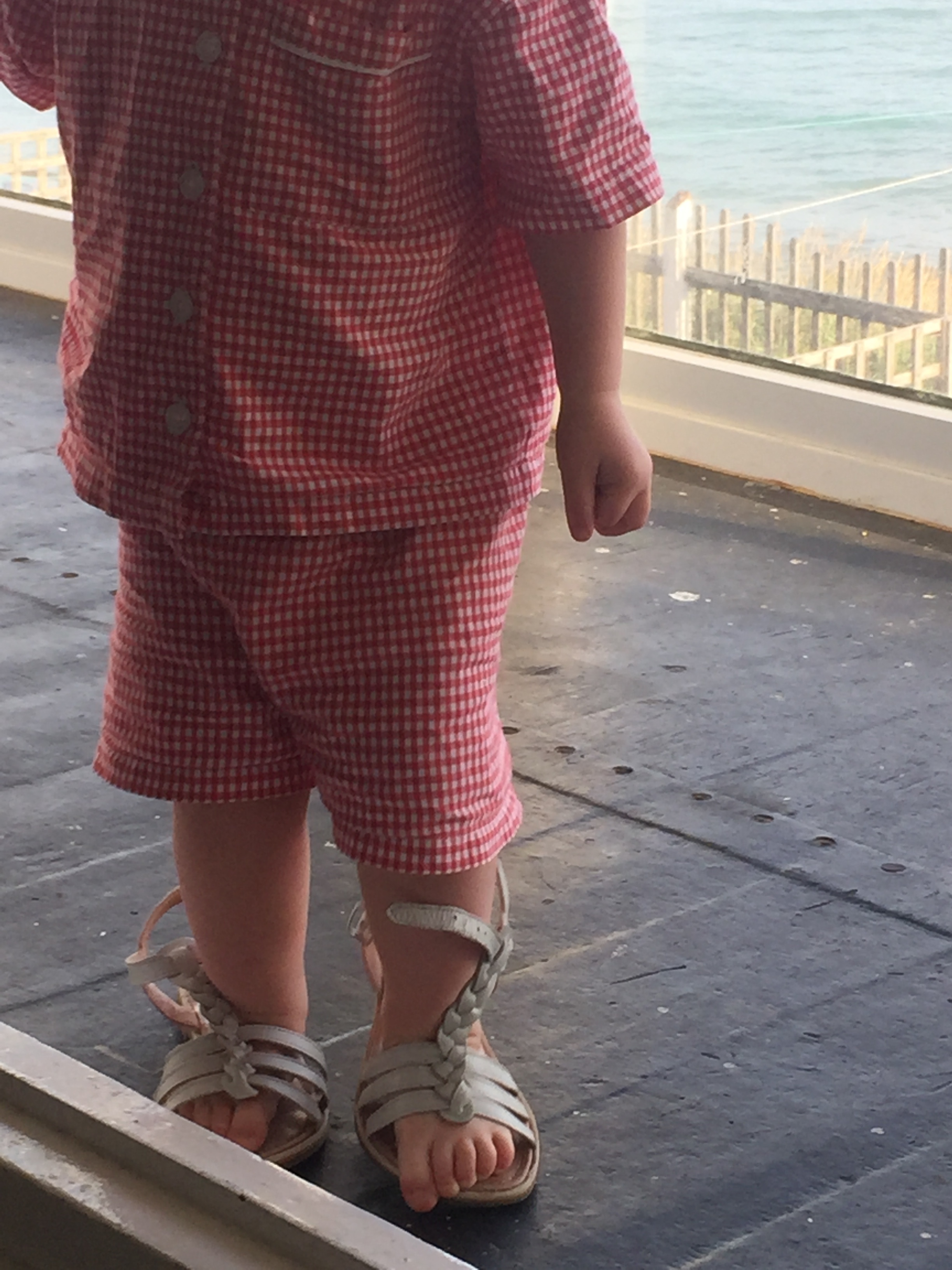 [I've even got them on the correct feet, haven't I?]
And if you're lucky, later on, you might get to see Auntie Binkie yourself.