13th August
I have a quaint little eccentricity, which is that I'd quite like Shaun to hang around on this earth for as long of my life as possible. Given that I hate his going away just for a night or two.
And given that the number one – and two and three, four, five, six – killer in the developed West seems to be being a pound or two overweight, I am always trying to encourage some faddy diet or other. Usually keto, because I love butter, clotted cream, double cream, cream in my coffee, steak, streaky bacon and so forth. Whereas I could happily go without pizza, pasta, rice and spaghetti for the rest of my life.
Though I can never resist a glass of fizz or decent Rioja so actually it's more like a sort of alcoholic keto. So doesn't in truth work that well.
Also doesn't work very well because Shaun's favourite room in the house is the larder. First thing on coming home from work, check out the larder. Then the fridge, in case that was more interesting. And usually back to the larder again, for the sake of comparative research.
Not only do we have a proper old-fashioned larder in our house at home, but my father's house by the seaside has a larder too.
So, last night, there we were, Ben and Alex and I, Shaun disappeared presumably to bed, and we went into the kitchen for a late night cup of tea or similar (believe that, you'll believe anything). And Alex innocently opened the larder to get some mugs. And there staring him in the face a few inches from his nose was a full-size Shaun eating his way out of the larder.
Despite the fact that he's grown up with this all his life, the shock was so great that the next ten minutes saw Alex on his back on the kitchen floor, mostly under the minuscule table, laughing his spectacles off.
What would you have done, he said eventually, when he had not quite recovered exactly but recovered the power of speech enough to ask, if you'd got locked in? (Since my father's larder has a handy bolt on the outside for just this exact contingency, presumably for locking people in.)
Suit me fine, Shaun said. Given as I'd be in the larder.
So we then got to discussing how he would have escaped, and Shaun pointed at the larder window the size of a generous letter box, and claimed he could have climbed out of it.
Well at least, I said, you wouldn't need to diet for a while, since you'd be stuck like Pooh in Rabbit's door, until you could.
At which point Shaun rashly repeated his claim that he could through it the size he is now.
So I offered him a thousand squids if he could.
All if which being by way of a completely pointless shaggy dog preamble to show you my excellent photographic skill showing Shaun attempting the larder window.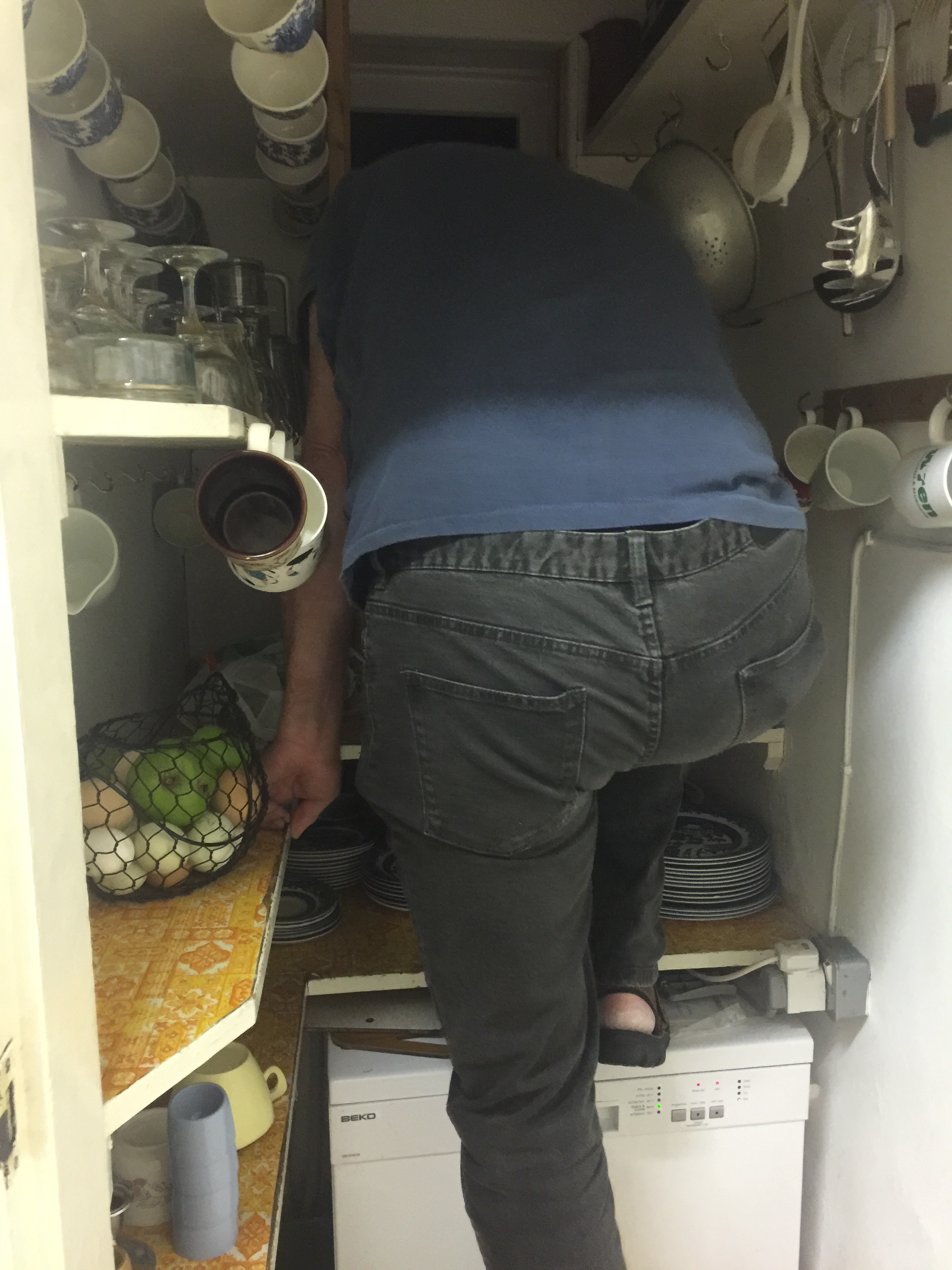 And Alex helping him by climbing in through the kitchen window, though strangely I can't now remember quite why that seemed relevant.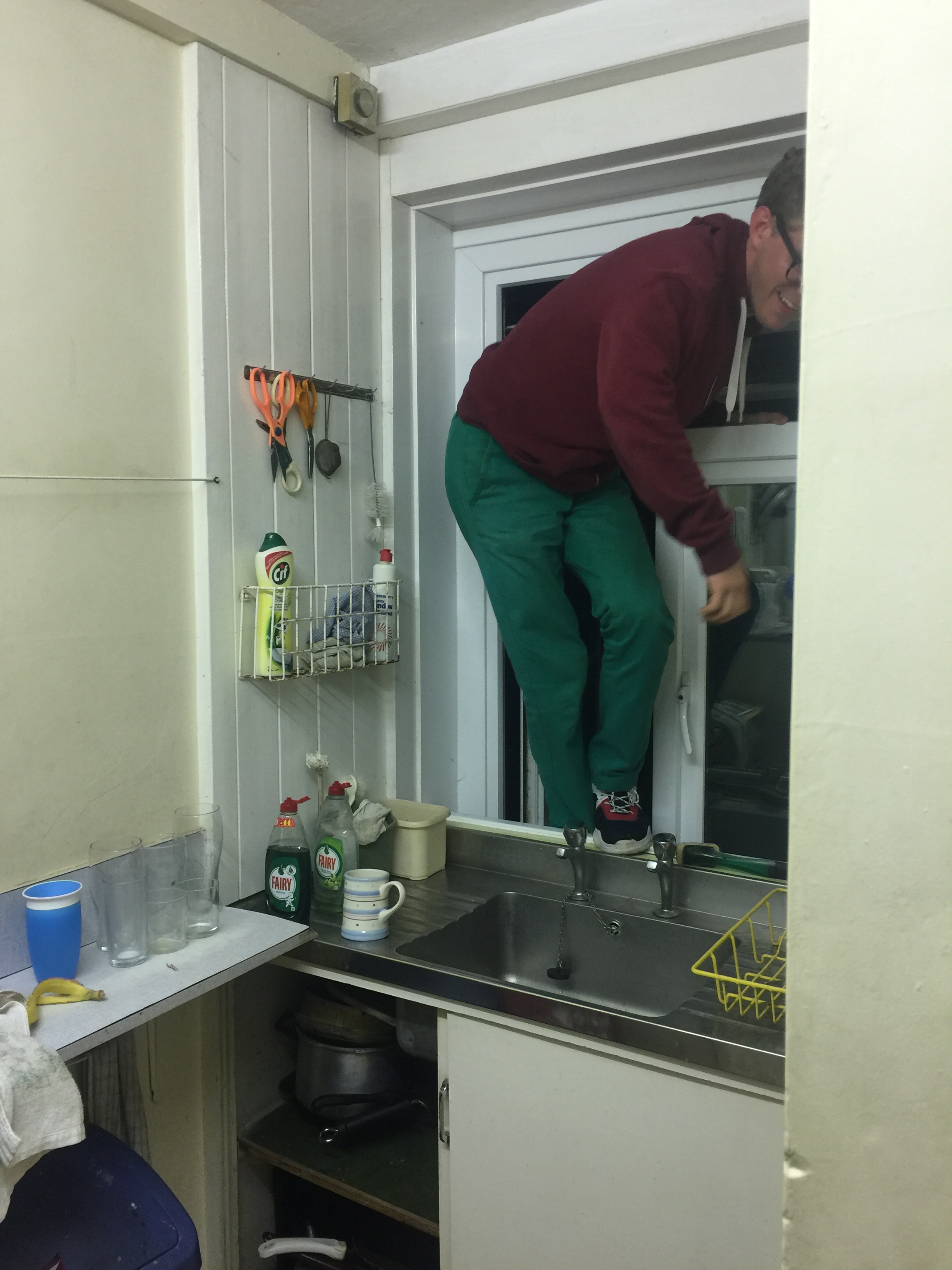 (And none of which has anything to do with Bink's illness at all. Except that people sometimes ask how we keep going...)